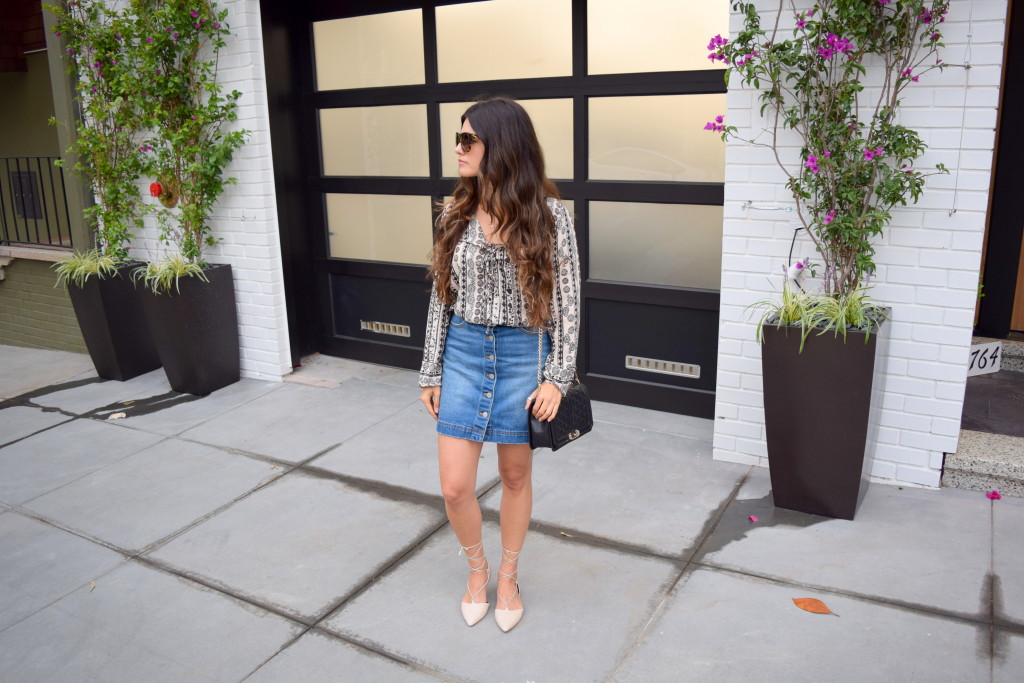 Happy Saturday ya'll! Sharing a combo that has been on repeat lately. Denim skirts are back in a big way. I haven't worn one since high school and was honestly a little surprised at how easily it became a staple in my wardrobe rotation. Today's versions are more utilitarian with button up details and pocketing. Easily paired with pretty much any top, it is a fun alternative to jeans.
If you follow me on Instagram you have probably noticed I have a bit of a lace-up shoe obsession. I was never much of a flats girl, but moving to San Francisco quickly changed that since I walk everywhere now. This pair is a gorgeous bone color and such a great price point for leather flats. Listing some other pretty pairs I have my eye on as well.
I'm off to explore Seattle & can't wait to share more from our trip. Until then, follow along on Instagram to see all the fun in action.Hope you have a wonderful weekend!
xo
Alissa