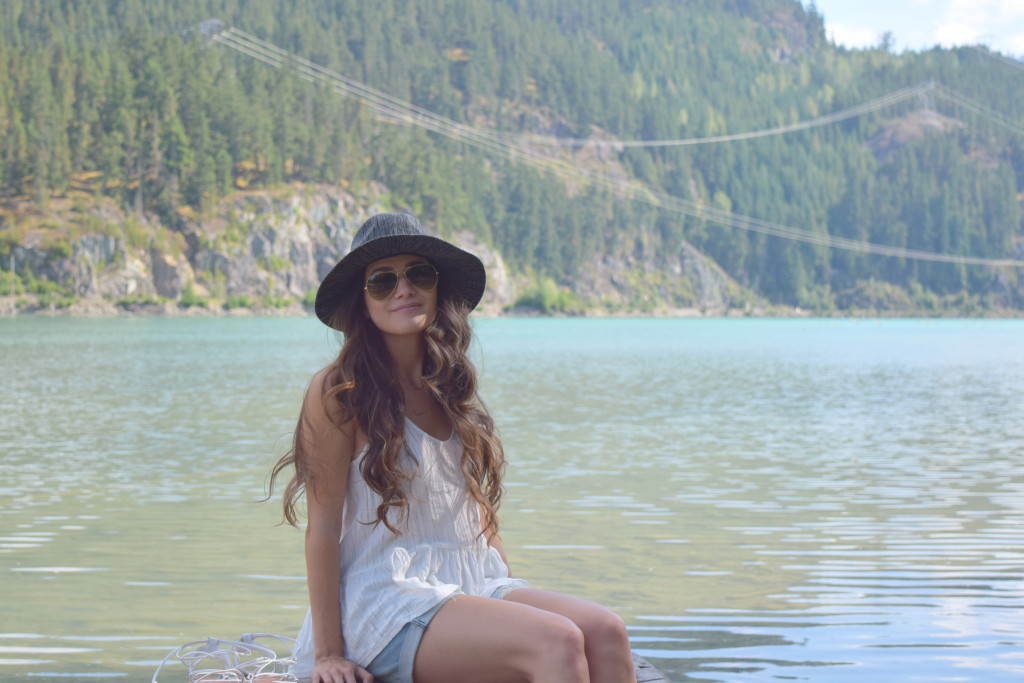 Sharing one of my favorite days from our vacation earlier in the month. There is nothing like experiencing mother nature in all her glory to make you take a step back and appreciate this beautiful world we live in. Whistler, BC is one of those places that truly takes your breath away.
While visiting Canada, we were lucky enough to experience Vancouver & Whistler. Whistler is a little over an hour drive from Vancouver & the drive in it of itself is part of the experience. I have never experienced such beauty! Endless evergreens line the highway and there are plenty of turn outs to stop and take in the many gorgeous views along the way.
Once we made it into the village, we headed up, up and away. Climbing to the peaks of both Whistler & Blackcomb Mountains (by gondola of course!). We were lucky enough to be able to ride the new Peak 2 Peak Gondola which is the highest and longest lift in the world. We traversed above the lush forest from Whistler Mountain to Blackcomb Mountain allowing for us to spend time taking in the unique vantage points from each peak. While on Blackcomb, I couldn't stop staring at the gorgeous aquamarine lakes in the distance. I was determined to find them once we had finished exploring in the village.
We came across Green Lake, tucked away in a quite neighborhood. It was so picturesque and serene. I could have stayed there for hours soaking up all the beauty around me. I can't wait to visit again!
xo,
Alissa