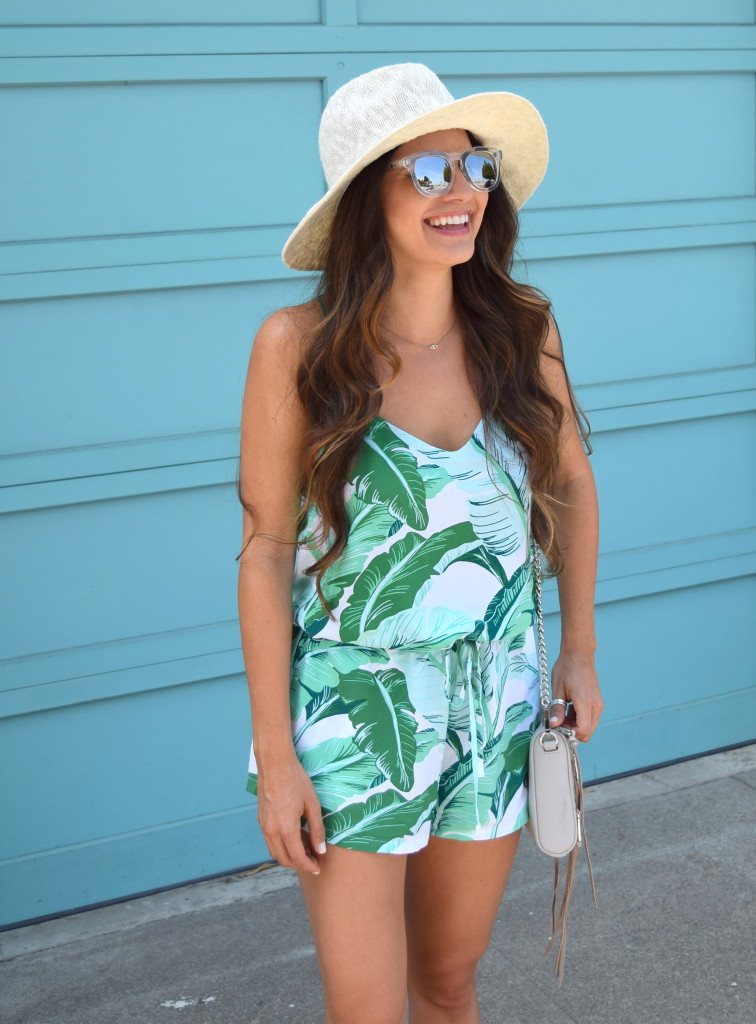 This past weekend was one for the books. It was hot, hot, hot & I loved every second. I wanted nothing more than to be outside soaking up the gorgeous summer days, so that is exactly what I did! And what better time to wear a fun palm print romper? Nothing says summer like a great palm print!
It was a fun filled yet relaxing weekend. One of my favorite parts of living here is the walkability. I love getting up and heading out for coffee down the street or brunch with friends. There are still so many great spots I want to try! We decided to spend the day outdoors after brunch & I was excited to finally wear this cute little romper. I have always loved palm prints and am now even more infatuated since they have been major this summer.
I'm already looking ahead to this coming weekend since my very best friends will be in town. Looking forward to lots of laughs and catching up. What are your plans for the coming weekend? Thanks for stopping by!
xo
Alissa