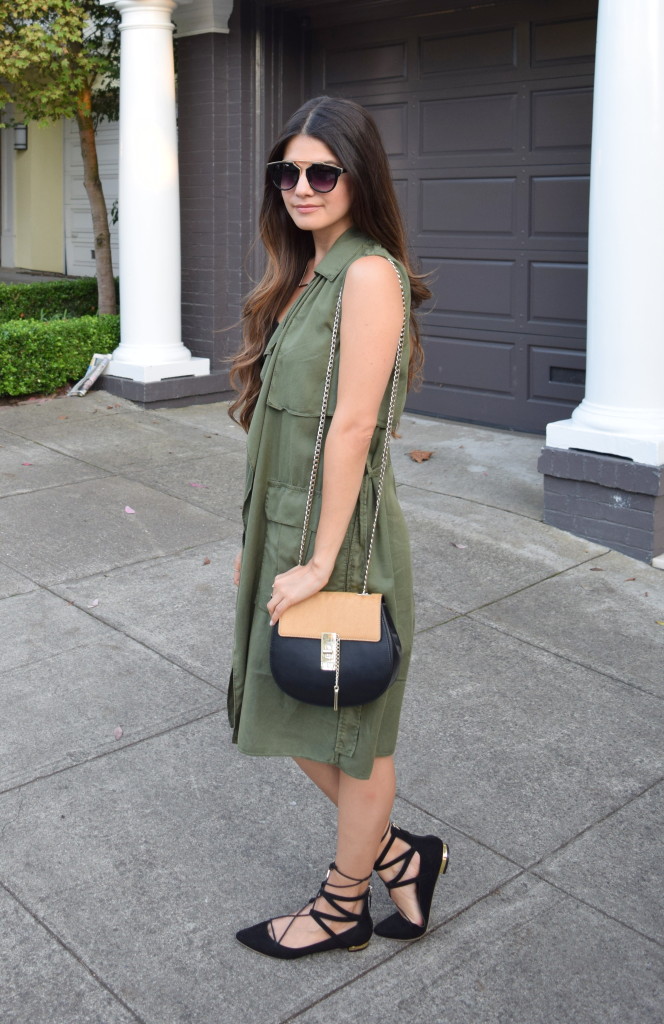 I can't really name one season as my favorite. They each have such unique characteristics, memories, and life events that make them equally special to me. As the fall season commences I reflect on what I love most about this season. The chill in the air that makes me want to snuggle up in cozy knits, pumpkins of all shapes, sizes and colors, and one of my very favorite holidays that brings family and friends around a dinner table to reflect on the many blessings the year has brought.
Just as the seasons change so does life. It is with great excitement and a tiny bit of apprehension that I announce that we will be heading back to Los Angeles in just one month's time. It is bittersweet to leave this city that I have become completely enamored by, but I trust the journey & know that everything will work out the way it is supposed to. As the saying goes, "Life is what happens while you're busy making other plans."
Trench: Zara/ Skirt/ Crossbody Bag/Flats
I am so happy I finally found the perfect olive green trench. I have been on the hunt for a light weight trench in this color for a while now, but never came across quite what I was envisioning. I love how versatile the vest silhouette is- perfect for layering. I'm looking forward to pairing it over a sweater with denim and over the knee boots once it starts to cool down.
As I explained here, I am absolutely loving lace-up flats for fall. The ballerina flat silhouette gets an upgrade with chic laced detailing and cut outs making it the must have shoe of the season. If lace-up's just aren't for you, I also own this pair that are so comfortable and another fun update to the basic flat.
We came across this tree swing last weekend and it felt so fun to just be care free and play like a kid again. Sometimes you just have to remember to not take life so seriously and embrace the child inside you that sees nothing but the bright future ahead.
Xo,
Alissa