This month has flown by and I cannot believe Thanksgiving is just two days away! I have been so busy trying to get life settled here in LA that a month has come and gone just like that. Although there has been a decent amount of stress, I can't help but feel so truly grateful. I love what this holiday and time of year represents. It's about spending time with those we love and cherishing what is important in life- the little things.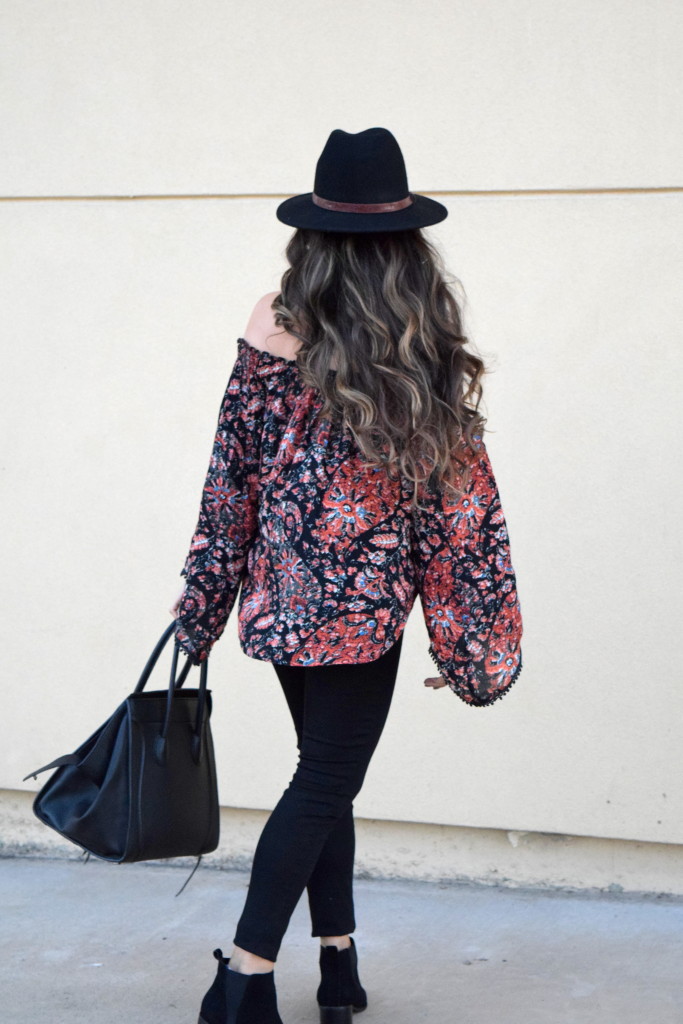 Top- sold out similar here / Chelsea Boots/ Black Denim/ Handbag/ Hat- sold out similar here
Thanksgiving is all about family and food. My number one rule for thanksgiving attire is I have to be comfortable. It also helps if the look can flatter and conceal the inevitable food baby. A well worn pair of stretch denim, flowy top and polished chelsea boots are a great option for the holiday and will make sure you  are still looking fabulous even after that second piece of pumpkin pie! Shhh, I won't tell! 😉  Hope you all have a wonderful holiday with the ones you love!!
Xo,
Alissa