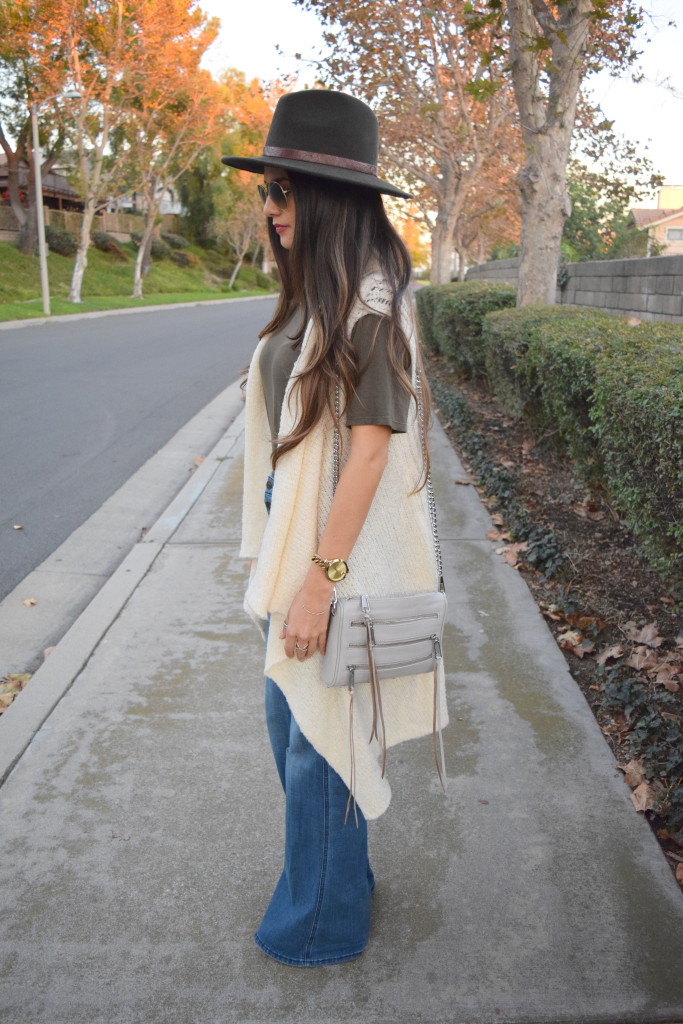 Most weeks I actually don't dread Mondays. I try to make a conscious effort to start out the week on a positive note and think of the coming week with optimism. It is inevitable to have some stress or daily tasks that are less than desirable, but having a half glass full outlook will make those mundane things get done with ease. As the year comes to a close, I have found myself reflecting on the past 12 months. Having a positive outlook, counting my blessings daily, and constantly finding ways to better myself are things I plan on working on in the coming new year.
One of my tried and true ways to start the week off on a great note is with an outfit that makes me feel comfortable and confident. I know that I can take on anything the day brings my way if I'm feeling my best in what I'm wearing. I am lucky enough to be able to wear denim in the workplace. There is nothing like a great fitting pair of denim! You should have at least a few pairs that you can throw on and serve as the foundation of your look. I am loving the flare silhouette because it elongates my petite frame and is right on trend for the current season. I added a light layer with this sweater vest for warmth and texture. I like the idea of wearing it under a long sleeve turtleneck for cooler days as well.
Hope you had a great beginning to your week! I will be doing some more gift guide posts this week to help out all the procrastinators, like me, finish up last minute shopping!
Shop the look:
Xo,
Alissa