Hope you had a wonderful Thanksgiving holiday soaking up the long weekend and perhaps doing a little holiday shopping. The moving madness is still in full affect over here. Mountains of boxes surrounding me as I type this needing to be unpacked, but all I want to do is be outside exploring the new neighborhood. I have to do all the usual important things, find a new nail place, hair place, and go-to eateries. Okay, so they are not that important, but they are the things I don't mind doing especially when I am trying to avoid organizing and putting together furniture. If you are in the LA area, I would love to hear your suggestions of where to go and what to see from a locals point of view!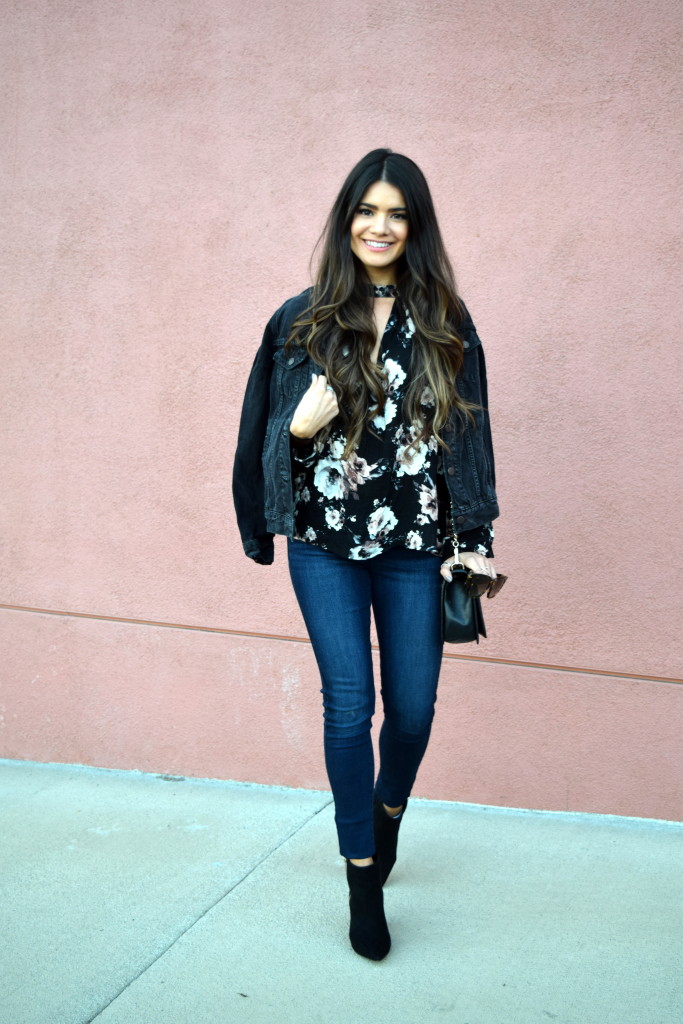 Top: Sold Out similar here / Denim/ Boots: sold out similar here/ Jacket: Levi's old similar here / Bag/ Ring
I have been very intrigued by the look of skinny scarves and neck ties. A tunic with cut out detail gives the illusion of an added neck tie. It's a great way to wear the look without committing to an accessory.  The more I see them styled though, I think I want to give them a try. What are some current trends that you are loving or wanting to try out?
Shop the look:
Xo,
Alissa