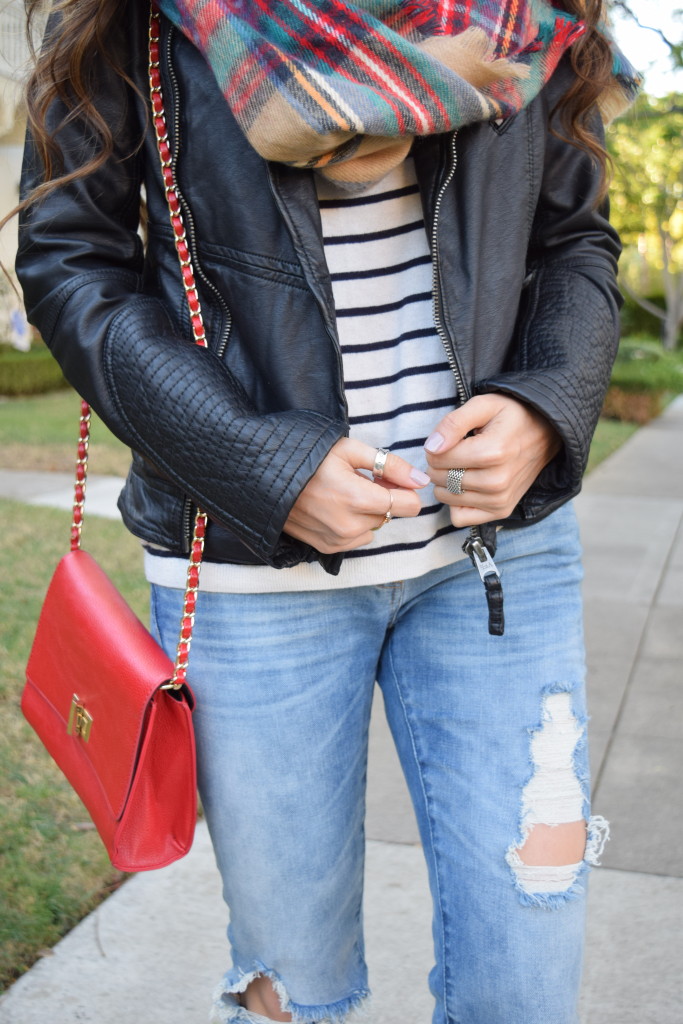 February,the month of love, has arrived. A little more quickly than I had anticipated! February always inspires me to play with pinks and reds. Both are colors I don't typically gravitate towards- although I am loving the color of the year, rose quartz! Seeing these shades everywhere during this time of year makes me want to add a pop of red to my look. If I'm not feeling quite brave enough to wear a new color head to toe, I like to try it with an accessory or a new shade of lipstick.
Jacket//Top//Jeans//Bag//Scarf//Flats
The basis for my outfit are closet staples. They are my absolute go-to pieces and create a neutral color palette for the pop of red in my lipstick and accessories. This striped top is so soft and perfect for layering. My favorite pair of jeans right now- I wear them way too often- look perfect with flats and heels (make sure to size down they run big).  I have owned my scarf and bag for a few years now, but linked similar items that I love and add a pop of red.
Xo,
Alissa