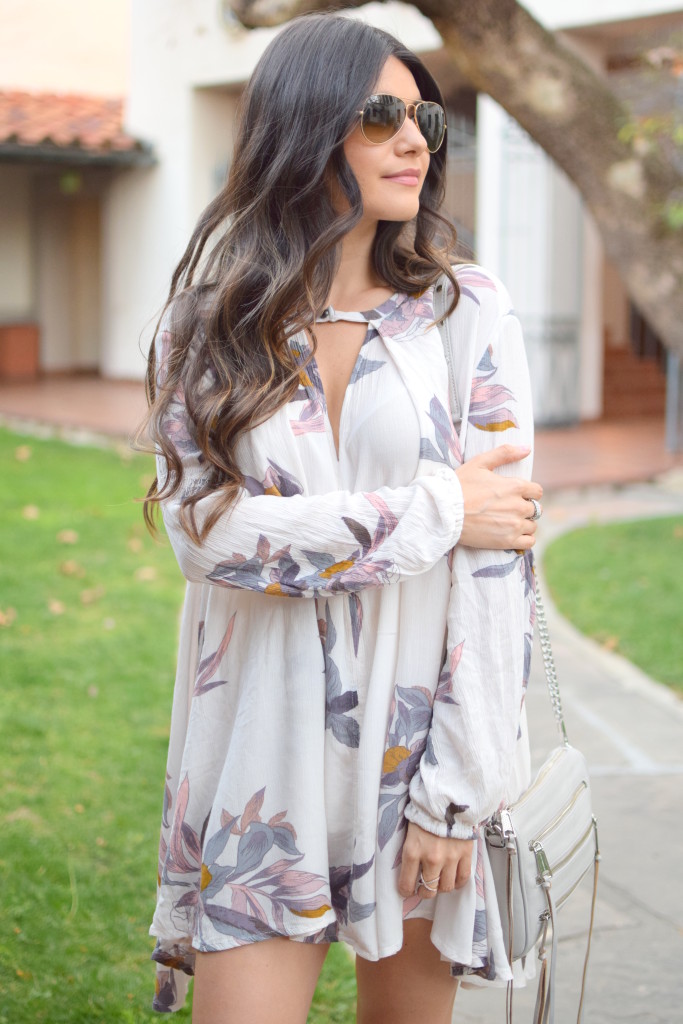 Tunic/Booties/Bag [similar] /Ring/Sunglasses
Easter is just a few days away and I am looking forward to gathering with family. That really is the best part of any holiday for me. The special moments with loved ones laughing about memories and making new ones. As a child, my family would always attend mass on Sunday (just like every Sunday) and then head over to the family Easter party. I would dress in my pastel best and fill with excitement when it was time for the annual egg hunt. Even at a young age, fashion came first. Don't get me wrong, I wanted all the eggs I could get my hands on, but I also didn't want to ruin my pretty dress in the process. Also, if my dress was a little itchy (lots of rough polyester ruffles going on in the 90s!) I would just grin and bear it because looking cute was way more important to me than being comfortable.
Today, we still have the annual Easter party and watch the next generation fill with the same excitement we once did at their age. The party is usually a casual, backyard BBQ and picnic potluck so getting too dolled up is definitely out of the question. This floral tunic is the perfect balance for these kind of  occasions where you want to look pulled together & casual. I like to wear it with jeans, over a pair of cut offs, or even on its own as a dress like I did here. Ton's of ways to wear it and the material is so soft! I really love this version– the crochet trim is so feminine and pretty. Heels are also not very practical for playing games, chasing little ones, and mingling so a peep toe bootie with stacked heel is my footwear of choice. This pair is on heavy rotation because they go with EVERYTHING and instantly dress up any look while still being crazy comfy!
Thanks for stopping by!
Xo,
Alissa