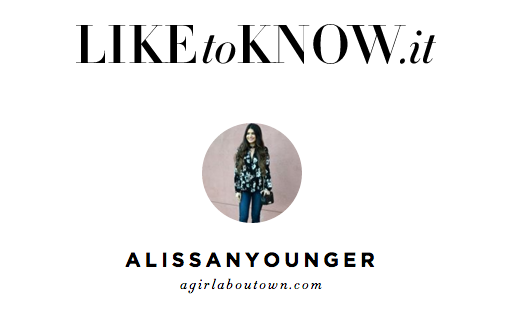 Hope your week is off to an amazing start! I wanted to share with those of you that are unfamiliar with  LiketoKnow.It what it is exactly and  how to use it. You may or may not notice bloggers, like myself, including something that looks like this '@liketoknow.it www.liketk.it/2h9iw' in the caption of an Instagram post. It is, in my opinion, an easy and effective way for me to share what I am wearing with you and let you know exactly where to get it. It answers what are often the most asked questions by sending an email straight to your inbox with clickable links to the items you want to know about- all you have to do is "like" the photo. Easy, right? If you are impatient like I am & don't want to wait for the email, you can also copy the link (just remember it is case sensitive) into your browser. I am always happy to answer your questions on where to get certain items and try my best to answer all comments.For easy reference, I have also added a page here on Girl About Town where you can reference all my posts that I've shared using Liketoknow.it or visit my profile here. I love interacting & connecting so feel free to email me as well if you ever have a question. Just wanted to give some insight in case you were interested in signing up or to simply gain a better understanding! Just follow the easy step-by-step below! Happy Monday and thanks for stopping by!
HOW TO USE LIKEtoKnow.it
1. Register your email at LiketoKnow.it.
2. Like Instagram posts that mention LiketoKnow.it (like the link example shared earlier).
3. Automatically receive an email with ready-to-shop or peruse product links. You can control the frequency you receive these emails too!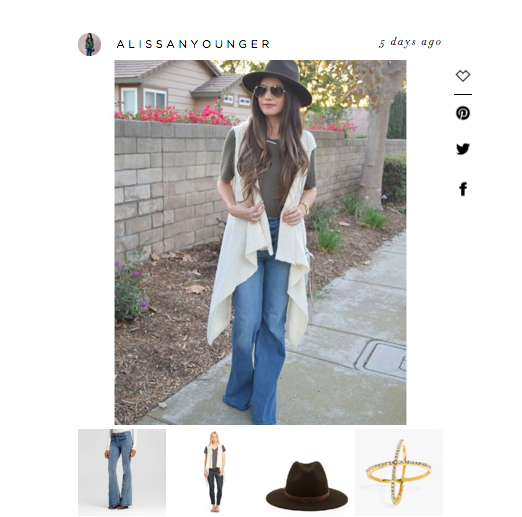 Xo,
Alissa