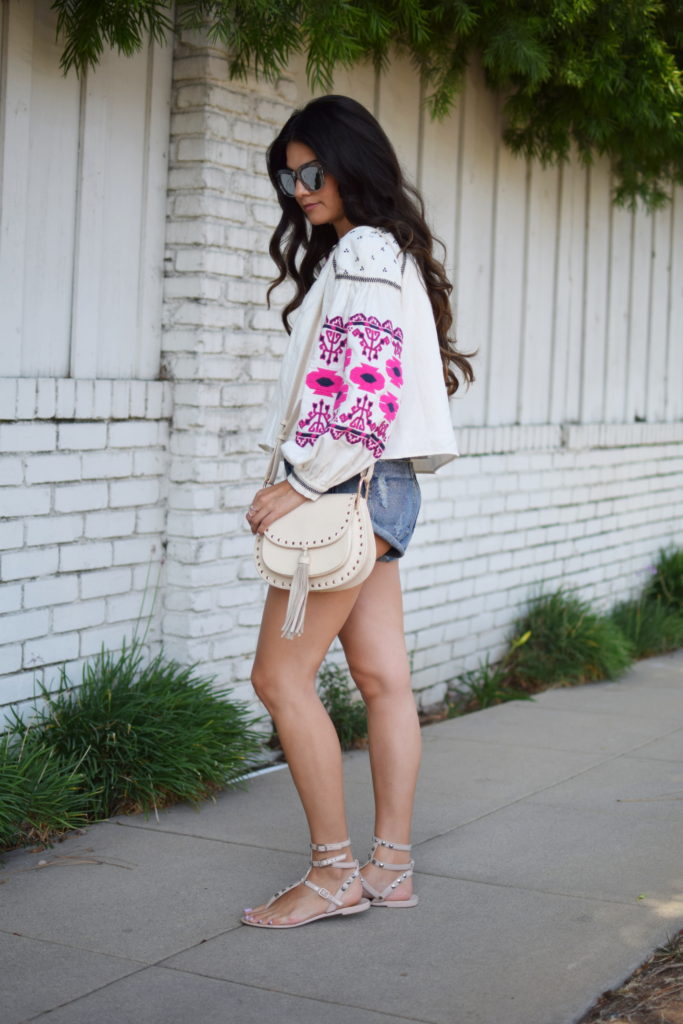 As I was writing my daily to-do list in my (super cute!!) agenda today, I realized that my blog 1 year anniversary is quickly approaching! It is hard to believe that this time last year I was living in San Francisco, working full-time for Levi's & getting everything organized to start this adventure that is blogging. I was very hesitant & had a million reasons (excuses) not to pursue something that I felt passionate about. I worried of what people I knew personally would think & if anyone would actually follow along. But I finally disregarded all the self-doubt and put my heart & soul into launching Girl About Town.  I started this journey for myself & every day I am happy that I did.
Sale Alert! This gorgeous embroidered swing jacket is currently marked down here & here. I have always had an affinity for embroidery & love the bright pop of pink of this design against the crisp white cotton.  Although it has long sleeves, it is very lightweight & is the perfect summer layer over basics. Paired with my favorite pair of cut off denim shorts & studded sandals for a summery, casual look.
Hope your week is going well & that this post gives you a little motivation to keep striving towards your goals! As always, thanks for visiting!
xo,
Alissa