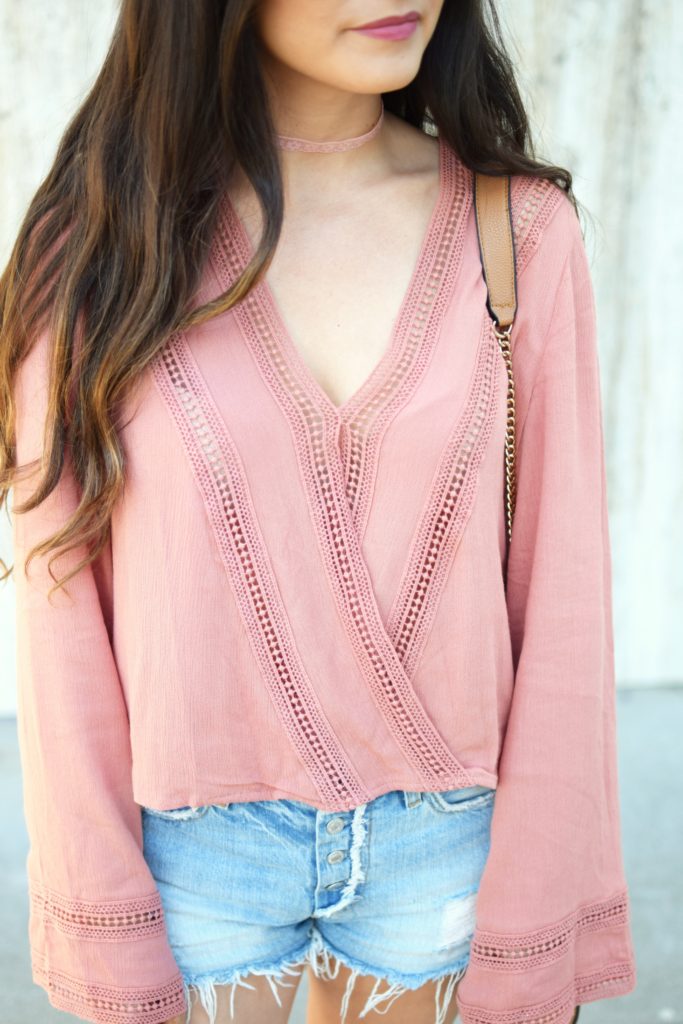 Happy Friday loves! I haven't shared a looks to love post in a while & wanted to share my most recent of- the-moment accessory with you- the choker! I was very hesitant to try this look out considering my younger sister was wearing it (she's 10 years younger than me) & the fact that I remember wearing these back in middle school! Can't believe I am now the age where things I wore are "back in style". Alas, I have been loving them lately!
 I personally love chokers that are more dainty & feminine. I picked up this lace one recently (pictured above) & love that it allows me to wear the trend in a more subdued way. I also love this one for a more bohemian feel- it looks so cute paired with a low v-neck top! Both are very budget friendly, which is how I tend to always shop, but even more so for items that are very trendy. Let me know what you think of this look to love!
Thanks for stopping by! Have a wonderful weekend & don't forget to check out yesterday's #nsale post for details on my favorite finds from the Nordstrom Anniversary Sale!
Xo,
Alissa