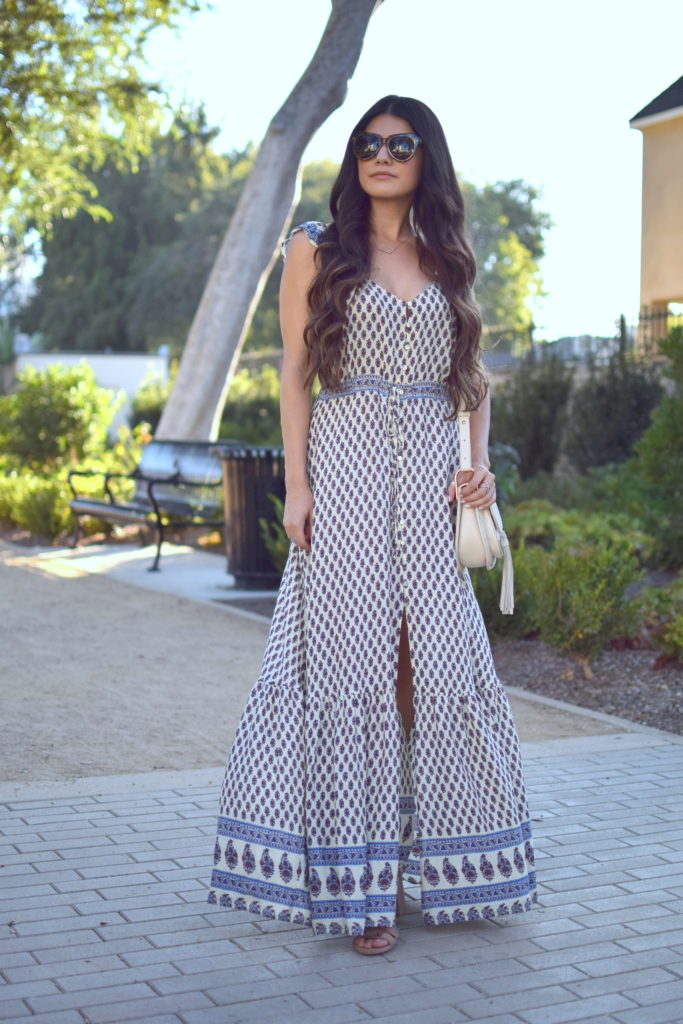 We are heading out of town for the long weekend and I cannot wait. We will be visiting our old stomping grounds, Austin,TX! The bf lived there for 3 years (long distance can work people!) and we both miss it dearly. I always feel like I should have been born in the South! It is still scorching hot in Austin, so I will be packing for summer weather! The perfect occasion to fit in some final summer looks!
I always pack at least one maxi dress when traveling. I love that they are comfortable and take all the guess work out of picking out an outfit. The last thing you want to do is worry or fuss too much with what to wear while on vacation!
The backless details and ruffled sleeves of this maxi dress initially caught my eye. I also love the paisley print and ruffle hem. This dress is perfect for any of those late summer weddings coming up or weekend brunch! Every time I wear it, I imagine being on a European vacation- a girl can dream!
Maxi dresses are great year round. I often pair mine with a moto and boots during the cooler months. This and these would pair perfectly with this maxi for a more fall appropriate look. Sharing 12 maxi dresses perfect for the summer to fall transition below.
Xo,
Alissa