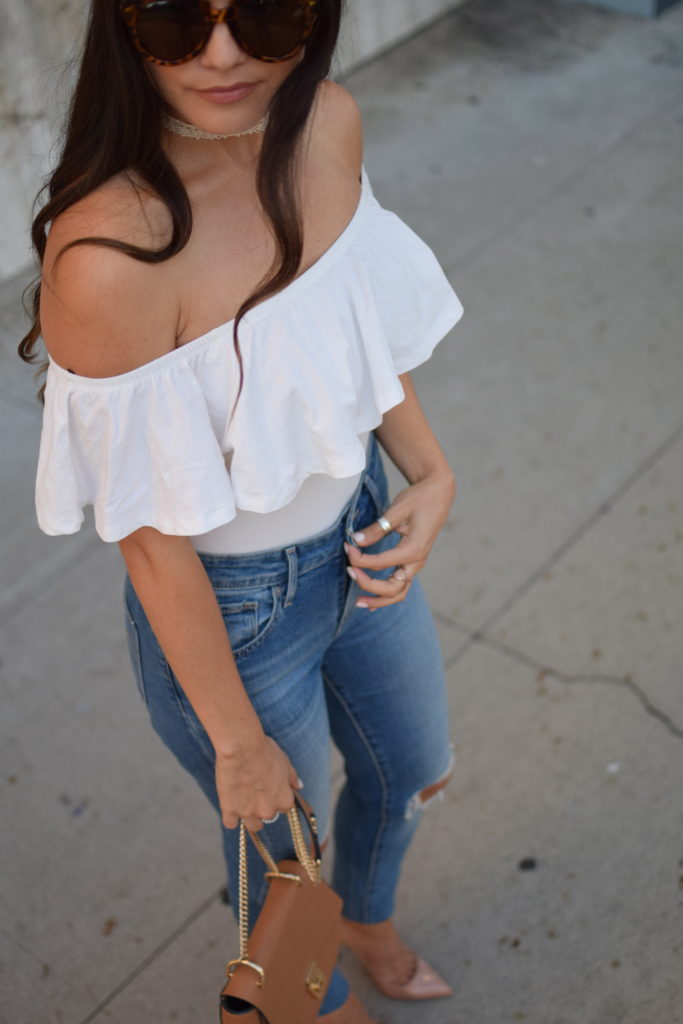 Hope your week is going well! I have admittedly been a little MIA on the blogging front recently. Between a demanding full time job and my new 2nd full time job (wedding planning!) I have found it difficult to find the time to dedicate to getting posts up! Hoping things slow down a bit soon! Thanks for sticking with me during this BUSY time
I wore this look for date night a few weeks ago. I have raved about every piece I am wearing in today's post a few times on the blog especially these jeans. They converted me into a high-waisted jean wearer! The perfect fit, wash and just the right amount of destruction. These are the perfect pair of nude pumps. Adam got me this pair for my birthday last year & I have been smitten ever since. They are timeless and a lot more comfortable than the So Kate's. Lastly, you know I am obsessed with off the shoulder tops. This bodysuit is super soft & comfortable.
Thanks for stopping by!
Xo,
Alissa