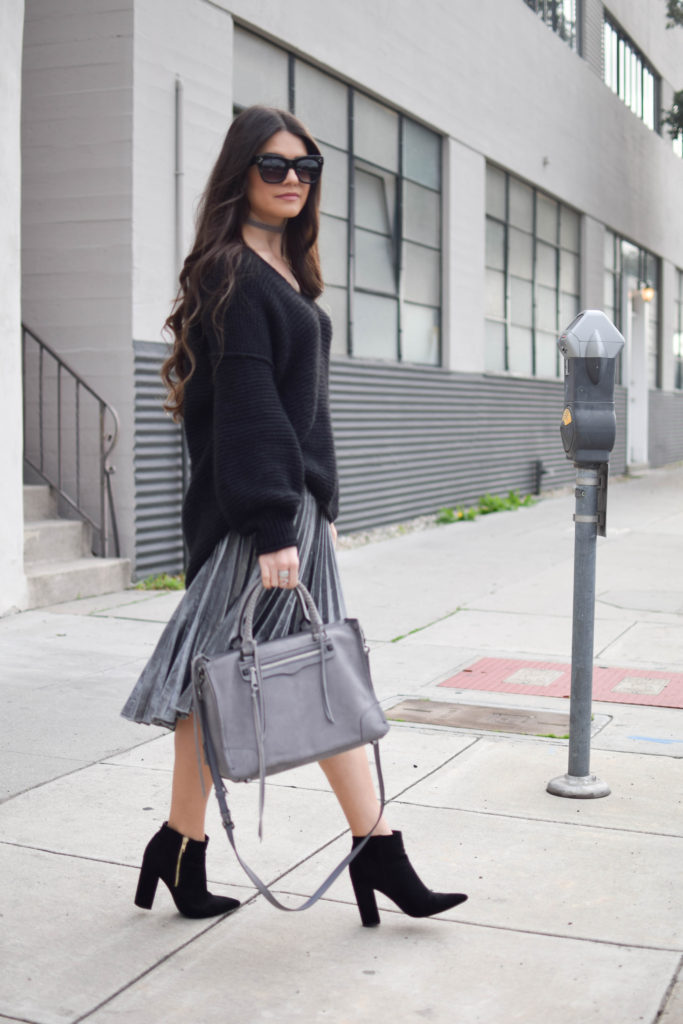 [show_shopthepost_widget id="2385355″]
I have been on the hunt for an affordable metallic pleated skirt and was delighted when I finally found this one. The fabric isn't stiff like some other lower price point versions and honestly could pass for this high end style. I love the movement of the accordion pleating – so pretty! Although, metallics are usually reserved for the holidays, I am all about breaking the fashion rules and plan on wearing this skirt year round!
[show_ltk_widget_version_two rows="1″ cols="6″ show_frame="true" user_id="243943″ padding="2″ app_id="40516936″]
[show_shopthepost_widget id="2385355″]
This sweater is so cozy and comes in tons of great colors. I have it in the staple colors, black & cream ( but how pretty is this shade!). It is super soft and layers well under jackets without being too bulky. These boots I have raved about tons of times are so good I might re- purchase them since I wear them so often. At $35, you really can't beat the price and they are great quality! I haven't been able to put down my new suede bag since I opened it at Christmas. I LOVE the color and know it will work perfectly in the warmer months too!
[show_ltk_widget_version_two rows="1″ cols="6″ show_frame="true" user_id="243943″ padding="2″ app_id="40516936″]