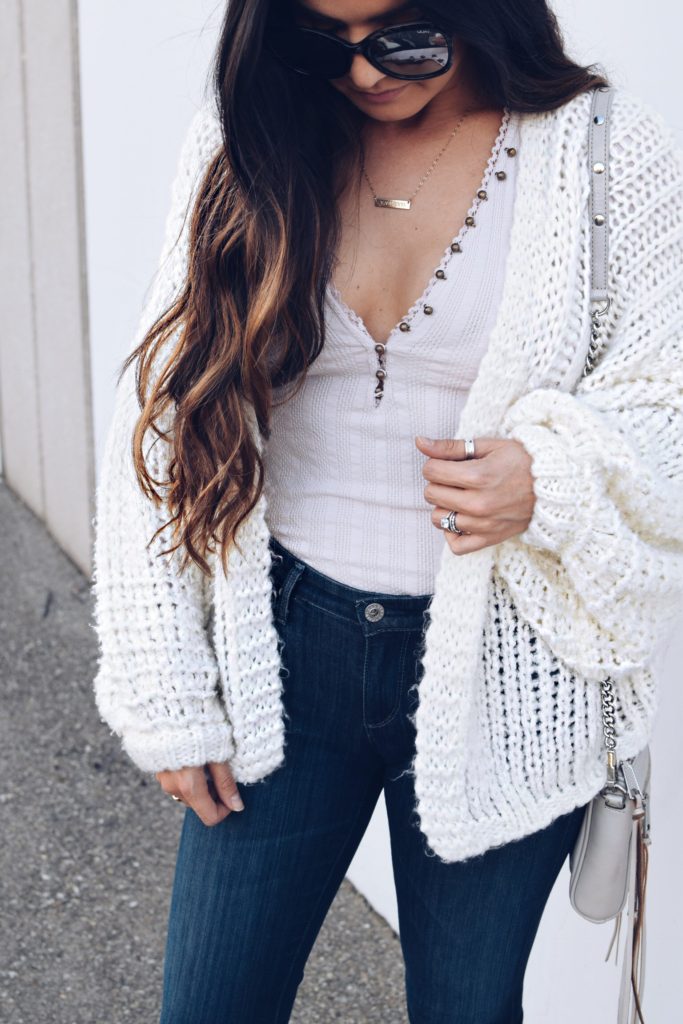 We headed to Denver, Colorado this past weekend for a super short and sweet weekend trip. Adam, my husband, and I had both never been to Denver so we were really excited to explore somewhere new together. We love to travel and are trying to squeeze in as many mini weekend trips as possible this year while we have our Southwest companion pass (hello free flights!). The weather in Denver was chilly but not freezing which I am very happy about because this girl does not have appropriate, legit winter clothes. So here's what I packed (in a carry on) for our trip to Denver:
Denver Packing List
5 Tips for Packing a Carry-On
Plan your outfits ahead of time: I admittedly have a hard time doing this. I want variety and options when it comes to what I am wearing for the day, but this inevitably leads to over packing. Keeping your packing list to the essential items that make up the outfits you've planned out ahead of time is key when packing a carry-on.
Pack mix & match items: You can save even more space by making your outfits do double duty with items that can easily be paired together in a variety of ways. Try keeping a consistent color palette so that everything matches leading to more outfit options with less pieces.
Choose your accessories wisely: For this trip I brought one crossbody bag that went with all my outfits and only three pairs of shoes. I always pack my shoes first on the bottom of the suitcase in the same configuration as they come in a shoe box to keep them as compact as possible.
Roll your clothes instead of folding: This is not only a packing tip, but a life hack to make more room in your dresser drawers too! Fold your clothes vertically in half and then roll (like you would a sleeping bag). This will save you so much room I promise!
If you won't wear it on the trip, don't wear it to the airport: I always try to keep my travel outfit comfortable, but I also want to make sure I wear items I would have packed for the trip regardless. This way I am still able to bring these items with me but I save room in my suitcase for other pieces. So when planning your travel outfit ask yourself am I going to re-wear some or all items during the trip? If the answer is no, rethink your outfit so that answer is a yes! You'll be glad you did!
Can't wait to share everything we did, saw and ate during our 48 hour trip in the Mile High City on the blog later this week! We definitely needed more time and can't wait to go back to explore more of beautiful Colorado!
Xo,