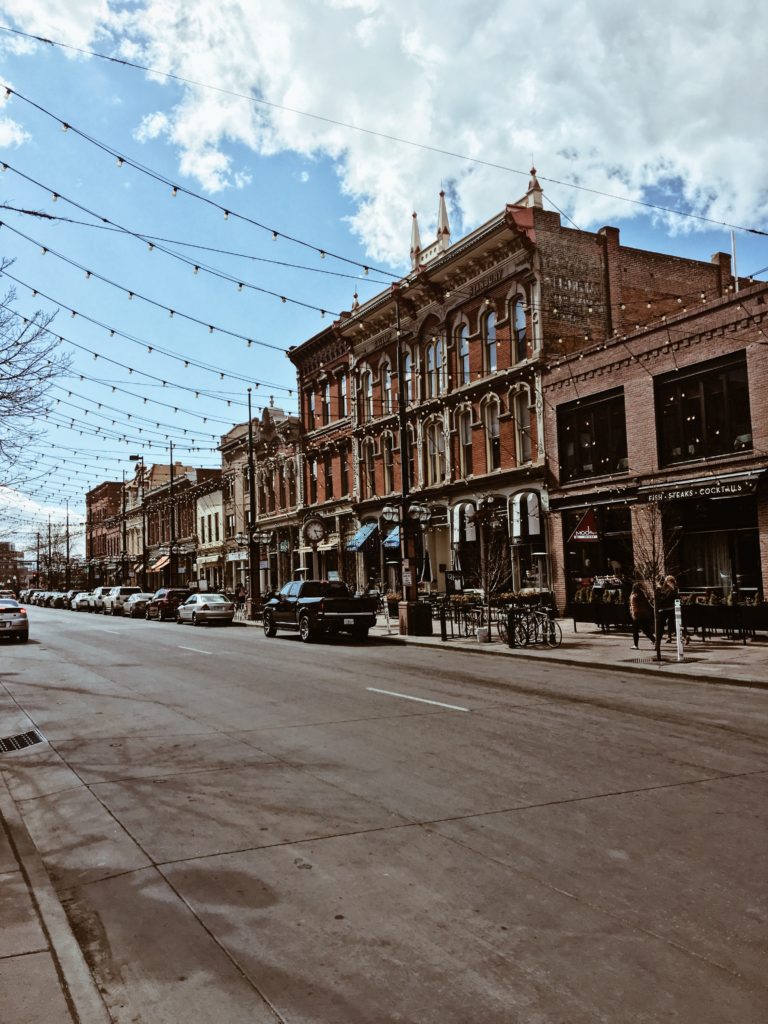 Last weekend we headed out to Denver, Colorado for a quick weekend trip. Like I mentioned in my last post we have a companion pass with Southwest so we get all our flights 2 for 1 for the entire year. At first, I didn't really think we would use it that much, but we decided to take advantage while we can with weekend trips to nearby places. In February, we visited Scottsdale, Arizona for another weekend getaway. We were with family friends that live out there for most of that trip and I didn't get a chance to document it as much as I would have liked to. For this trip, I wanted to make sure I captured everything we did, saw, and ate while in Denver to share with you! We really loved visiting Denver and are already discussing our next trip back! Read on for all the details on our 48 hours in Denver, Colorado.
Where to Stay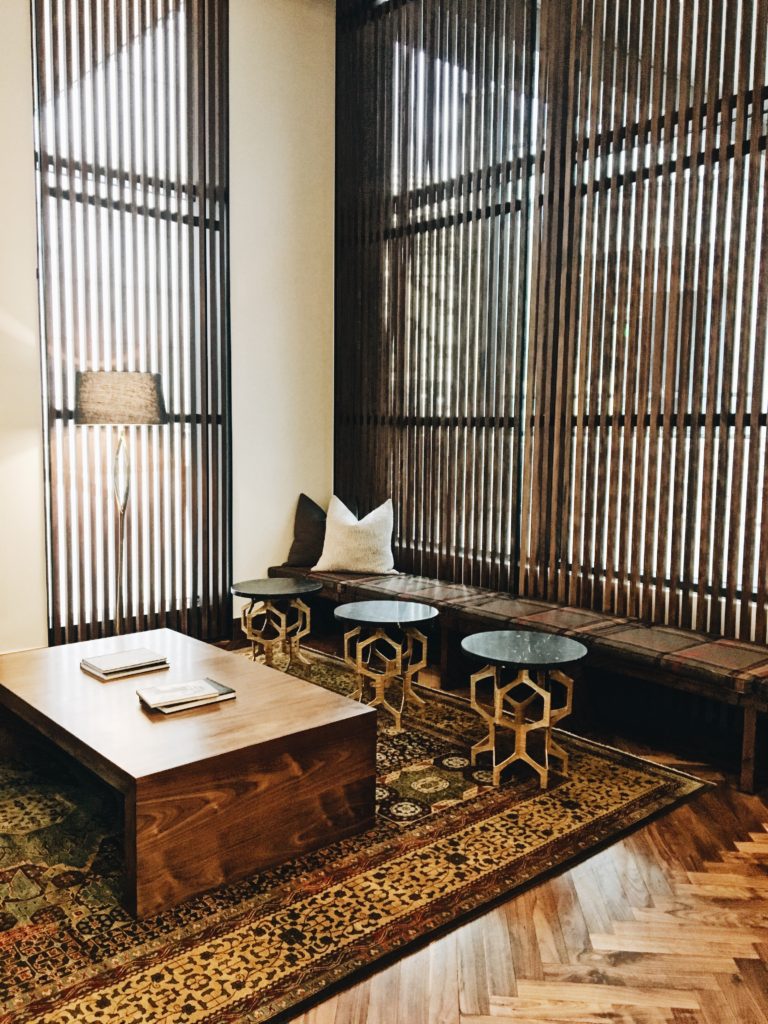 We got into Denver really late on Friday night so opted to stay close to the airport that first night. The next morning we headed into downtown Denver to check in to Hotel Born. We debated between staying here and the Halcyon, another beautiful hotel that I also had read amazing reviews on located in Cherry Creek. We ultimately decided on Hotel Born because of its central downtown location in an area referred to as LoDo. We were so glad we stayed in LoDo because it was super walkable with tons of restaurants, shops, bars, and coffee shops. It is also right next door to Union Station, which is a must visit. More on that later!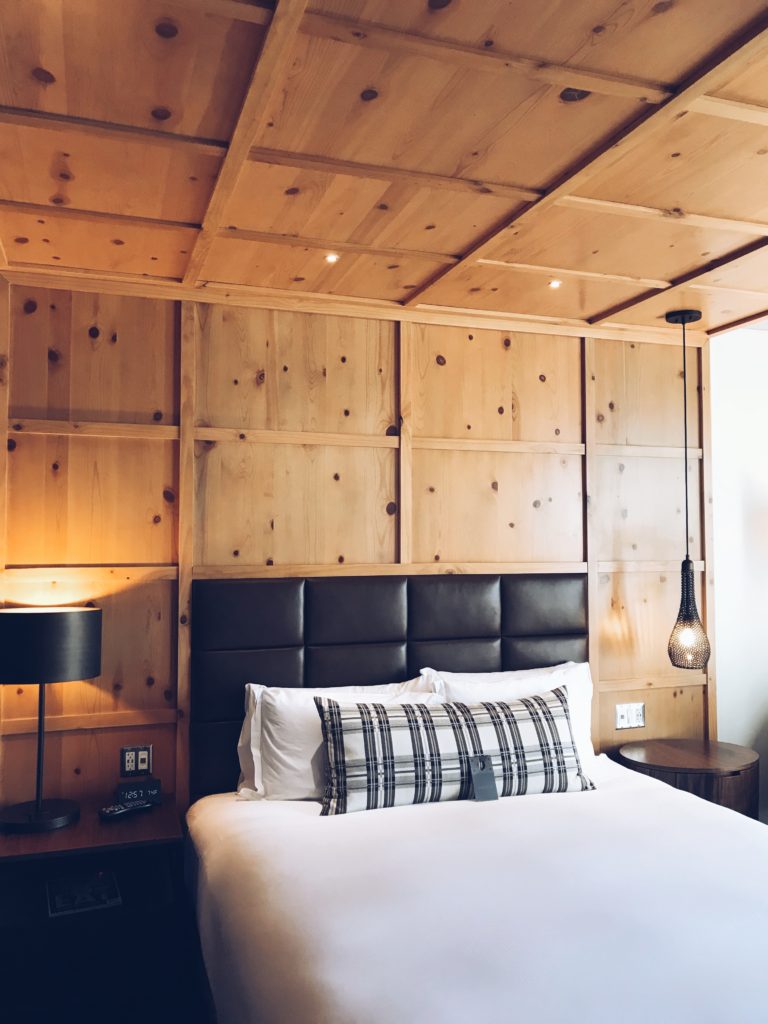 Where to Eat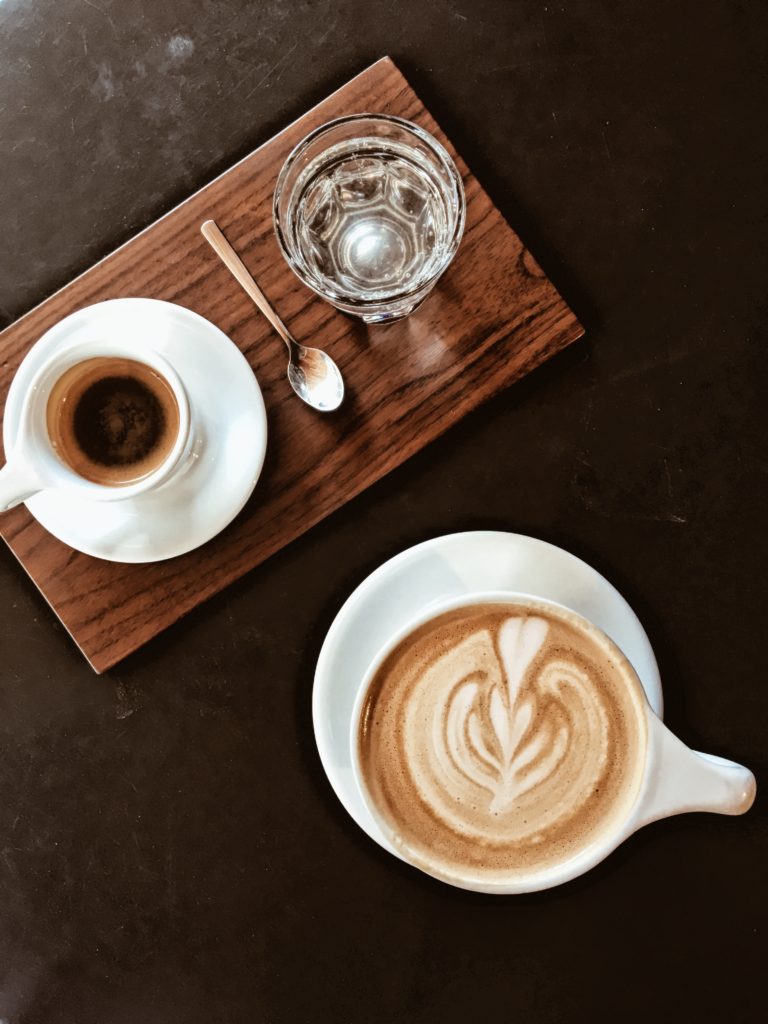 We were lucky enough to check into the hotel early. We quickly got all our belongings settled in our room and headed out to start exploring the city. Our first stop was this darling coffee shop called Little Owl that was right up the street from the hotel. We liked it there so much we stopped by on Sunday morning too! The vanilla almond milk latte was just how I liked it not too sweet!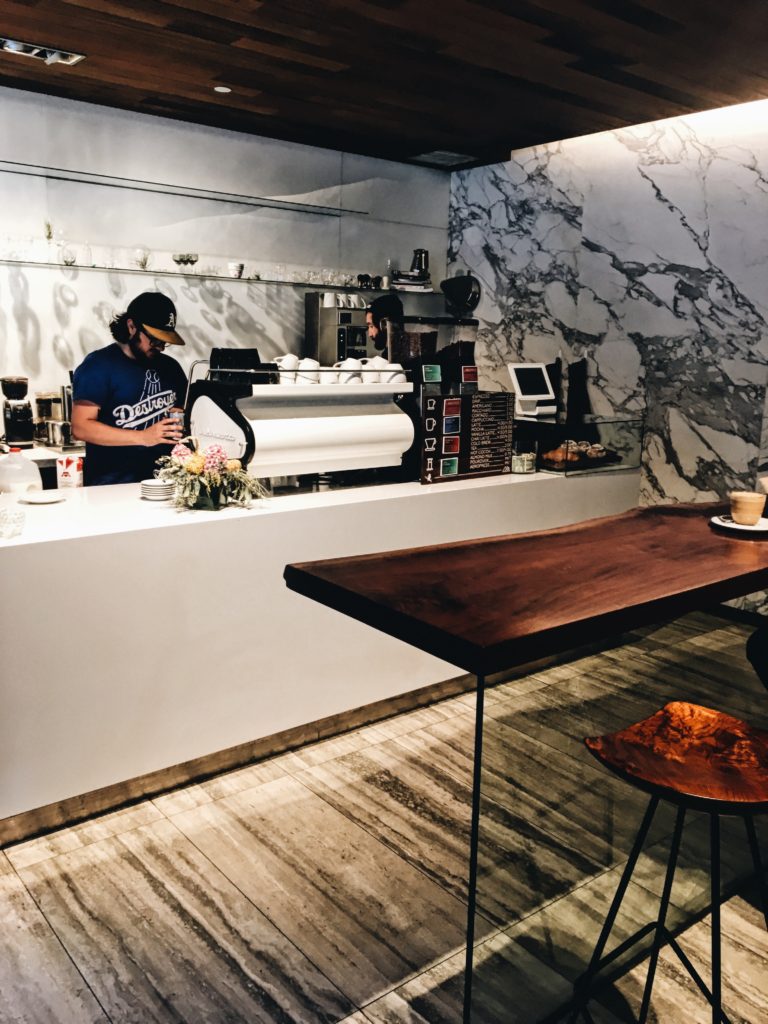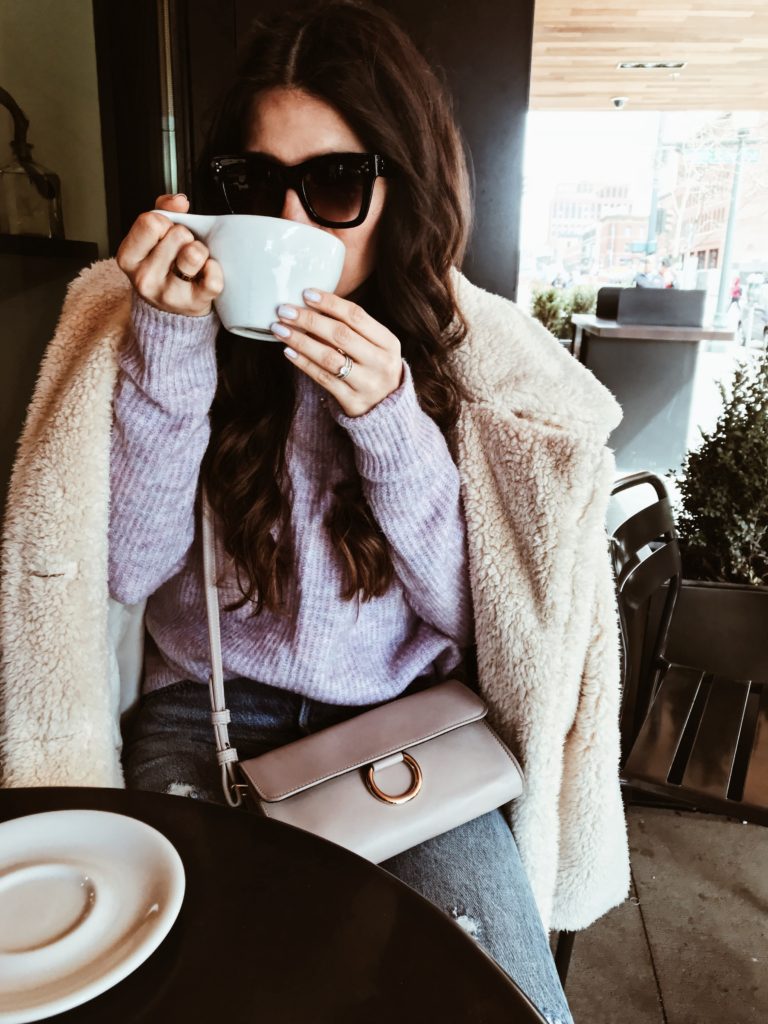 After coffee, we walked around the neighborhood more and decided to stop into the Urban Farmer for brunch. I'm usually a planner when it comes to trips and like to have all my restaurants researched with reservations made ahead of time, but we decided to be a little more spontaneous this trip. We were pleasantly surprised with our brunch choice and highly recommend it! They make their english muffins from scratch (they are HUGE!) and have an amazing bloody mary bar that we just couldn't resist.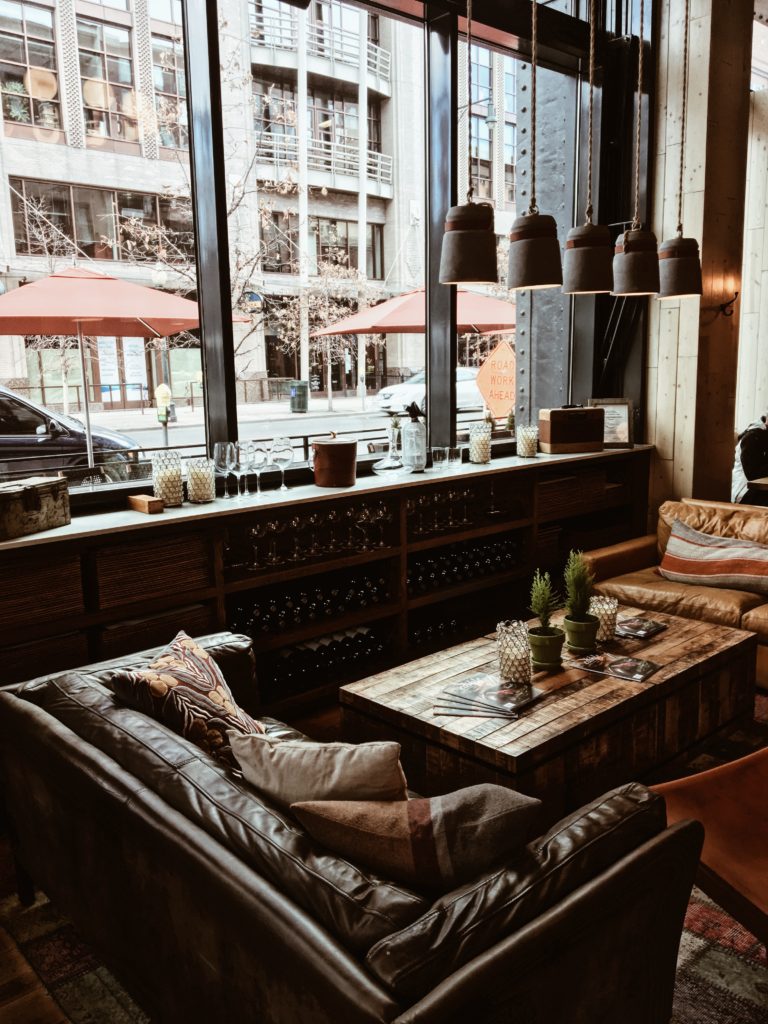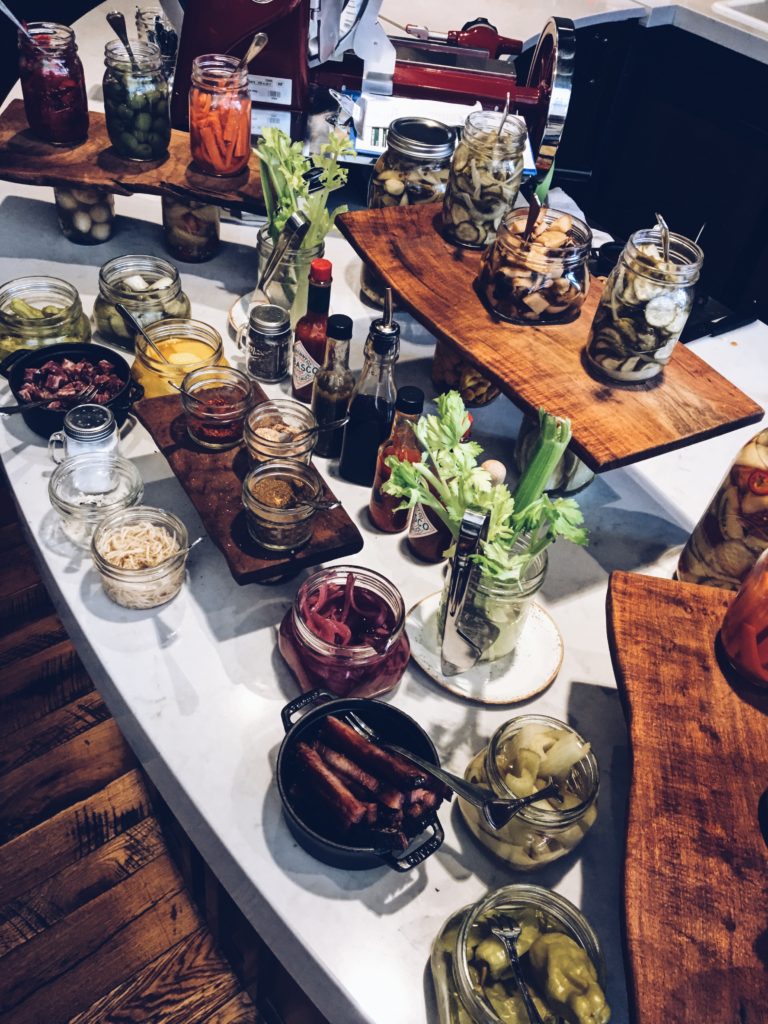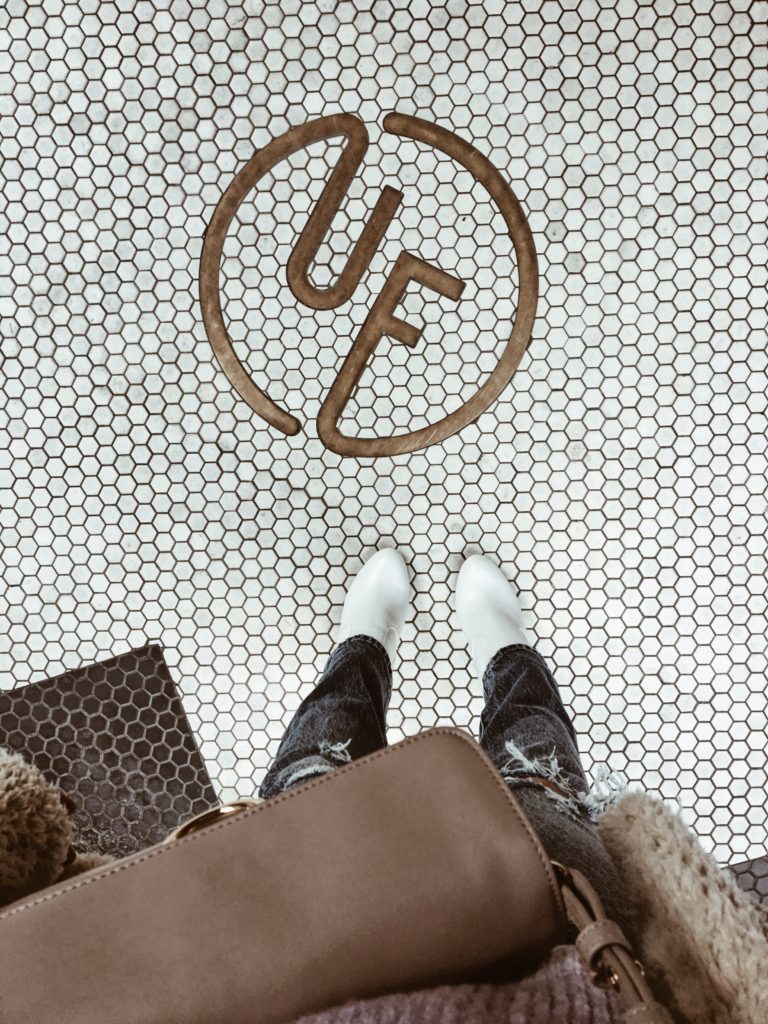 I didn't want to chance a long wait at dinner time and made reservations at Hearth & Dramm. The whiskey selection is insane – there were 485 bottles in their collection during our visit-which was partly why I chose it. Adam is a whiskey guy and I knew he would be impressed! I was impressed as well when they gave us an I-pad for the drink menu! Everything we ordered was delicious and very flavorful. The service was amazing also, our waiter was so nice and knowledgeable. If you're looking for a delicious dinner option in LoDo- put this on your list to check out!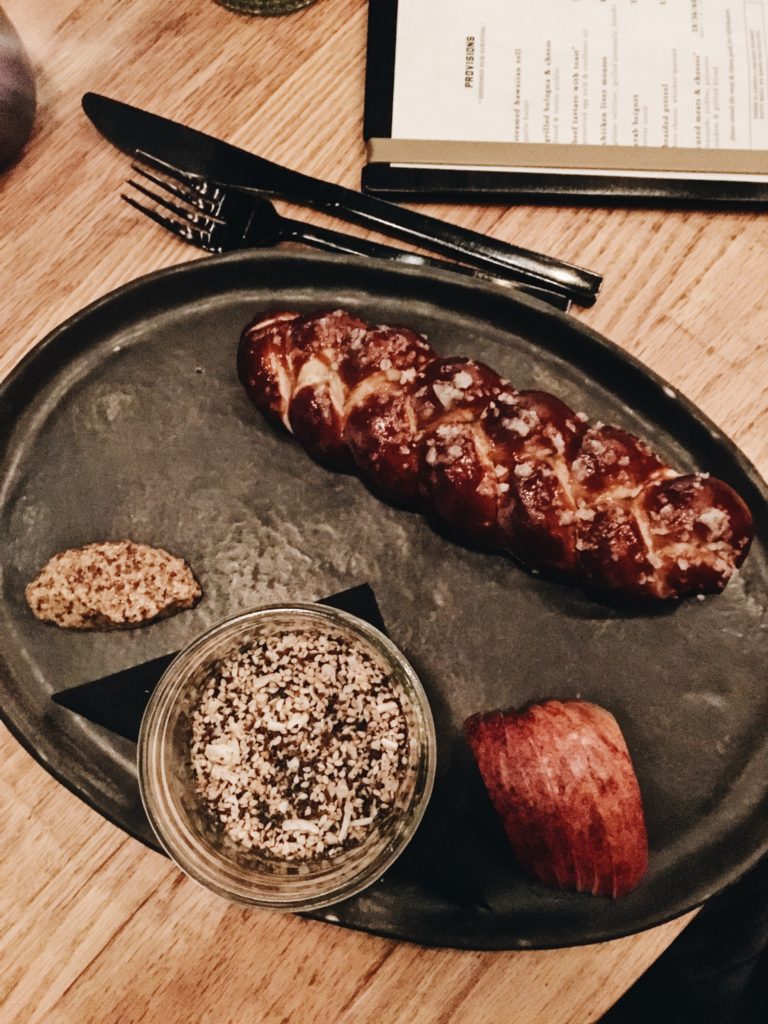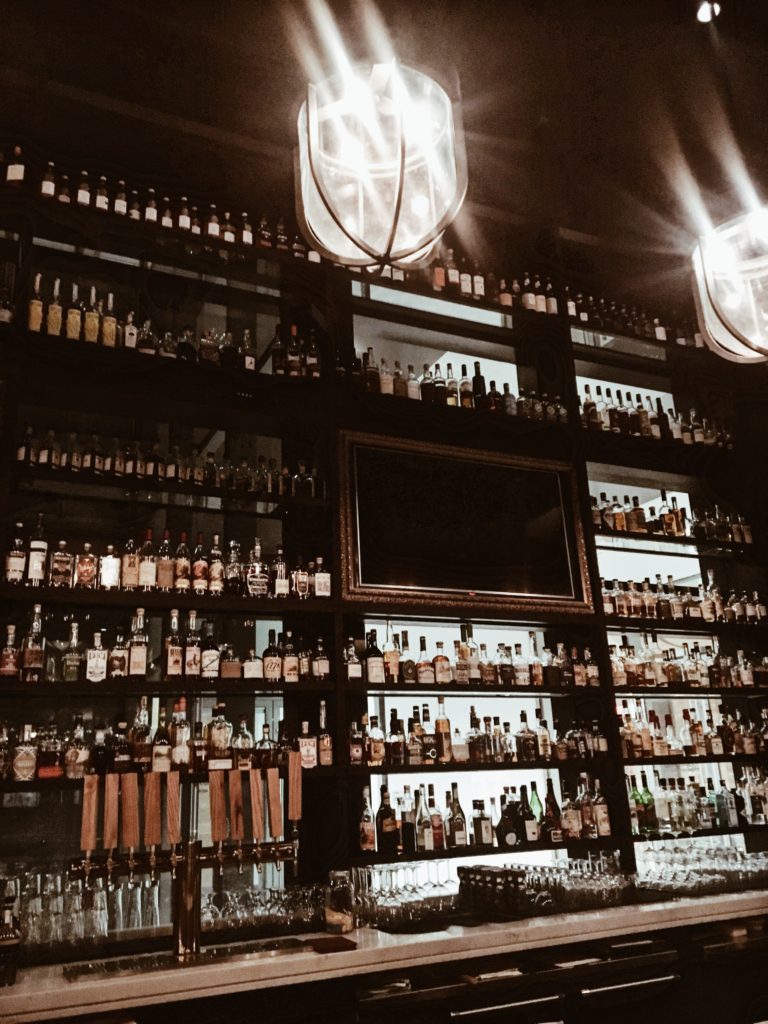 What to Do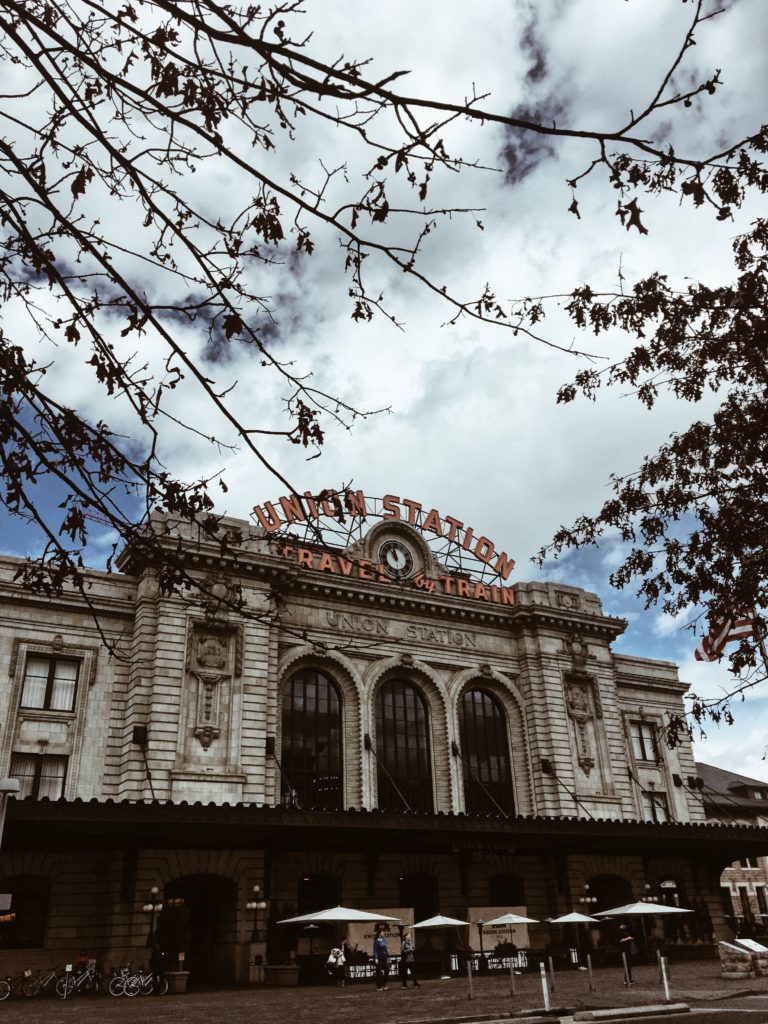 Like I mentioned earlier, Hotel Born is right next door to Union Station. If you're going to Denver for the first time you have to make a stop here. Not only are there a variety of restaurants and shops, but there is also the most gorgeous lounge upstairs called The Cooper Lounge. This was probably my favorite experience of the trip. We got really lucky and had the entire place to ourselves for an entire hour before they closed for the night for a private event. We sipped on happy hour libations and took in the beautiful architecture while relaxing and chatting about how much we were loving the Mile High City!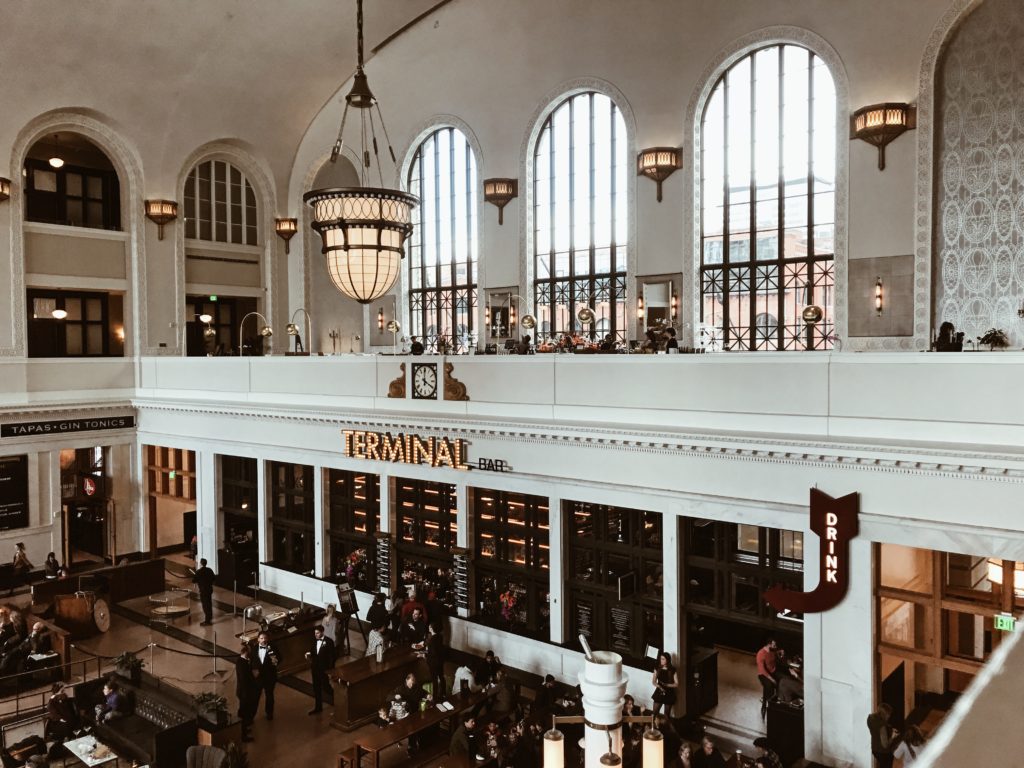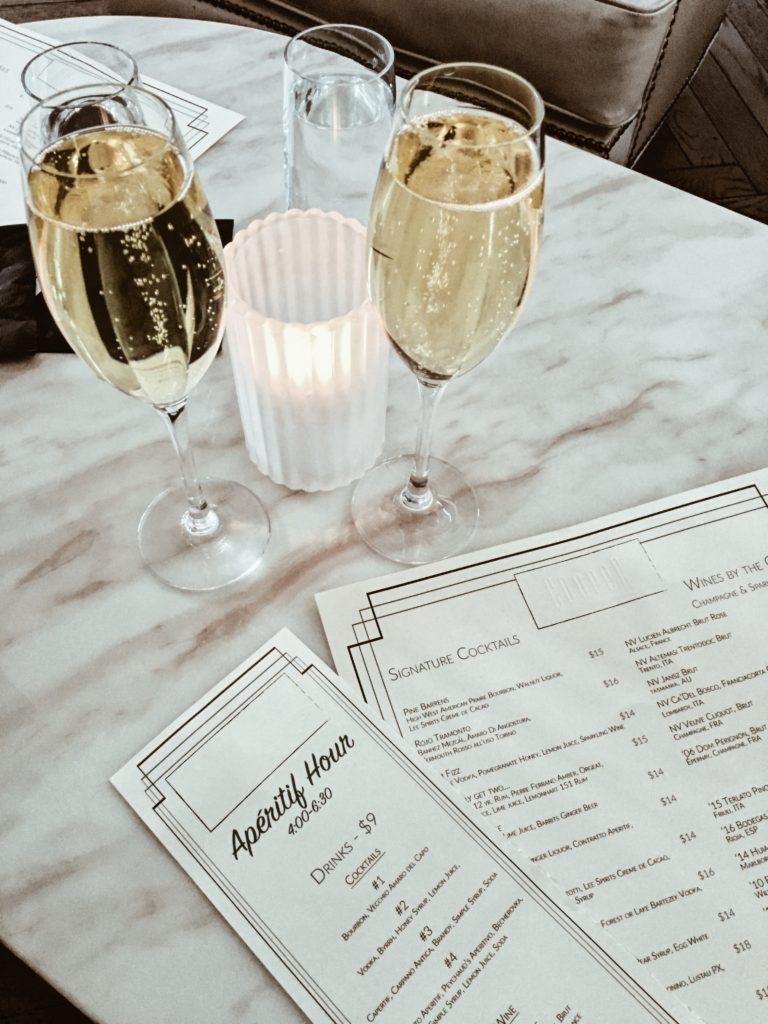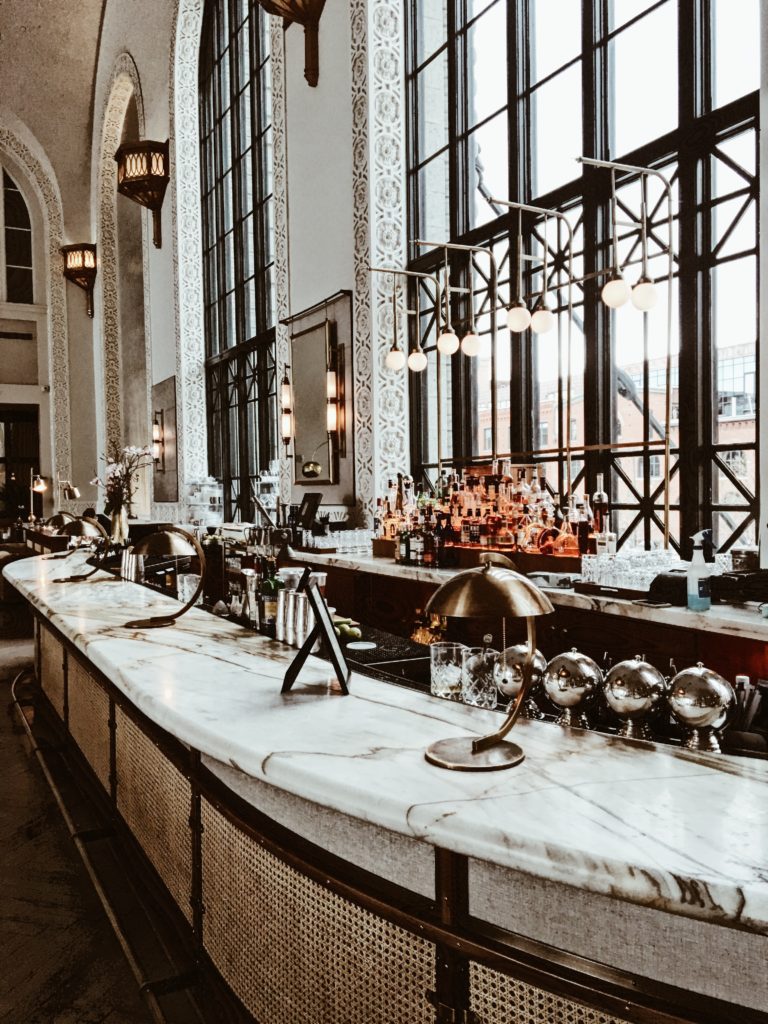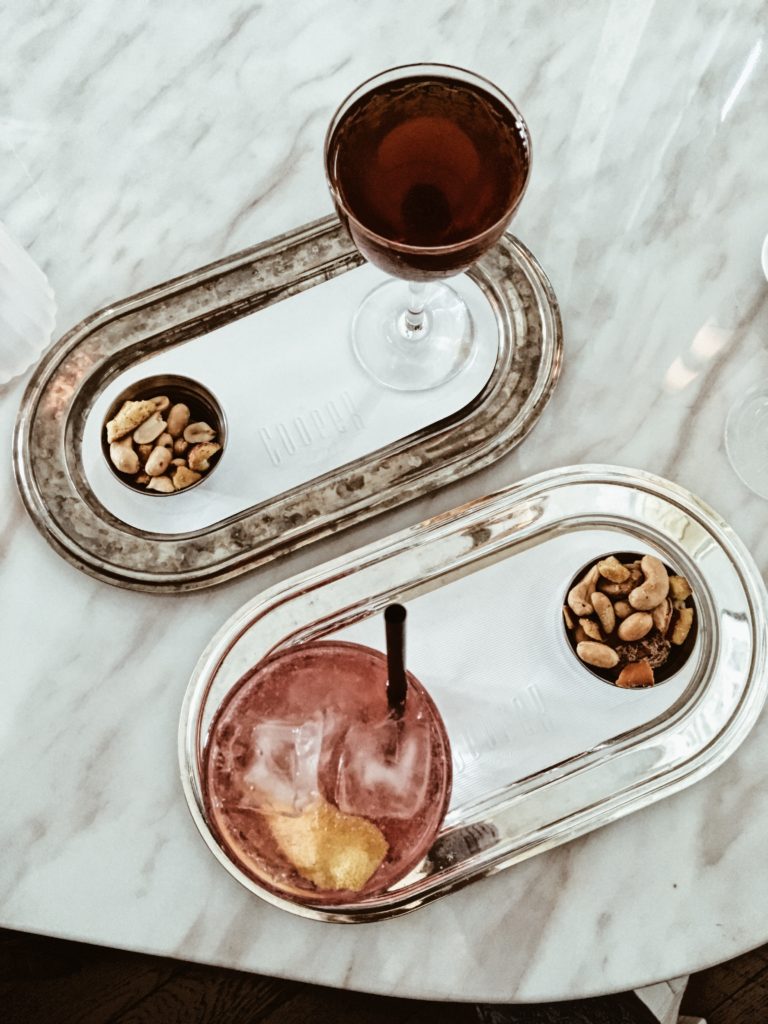 On Sunday we grabbed a rental car so we could head out of the downtown area to see some other neighborhoods. Our two favorites were LoHi and Cherry Creek. LoHi is an eclectic charming area adjacent to LoDo. Here you will find two tourist hot spots- Little Man Ice Cream & Linger. We didn't want to brave the lines at either so will need to try them out on our next trip! Cherry Creek boasts stunning homes and prime shopping. This would be a dream spot to live in! Another great spot to check out in the LoDo area is Larimer Square (pictured at the beginning of the post). It is one of the oldest blocks in all of Denver and has the most charming cafe lights strung all along the street.
Hope you enjoyed this travel guide to Denver! We can't wait to go back!
Xo,